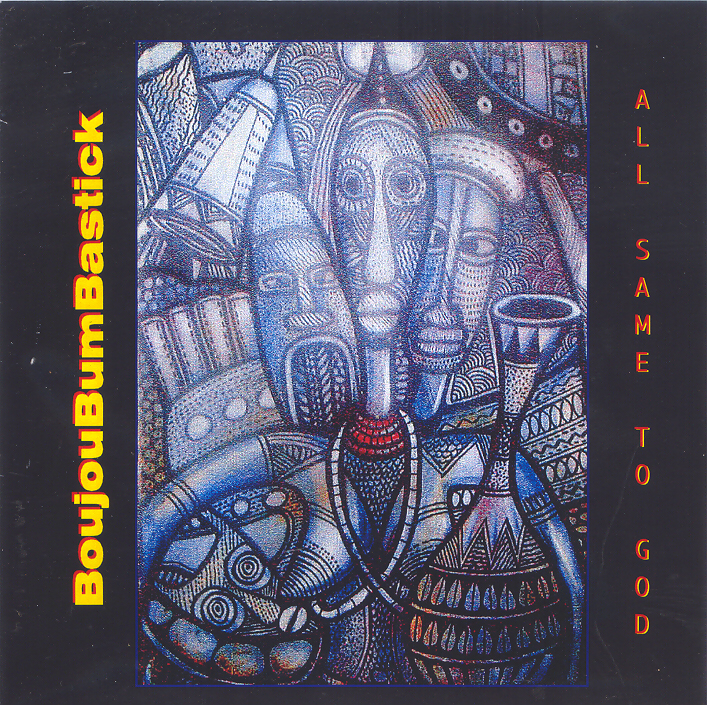 All Same To God
All Same To God is the 2001 Universe Soul Records debut release by BoujouBumBastick. This group features the vocals and kora mastery of Badialy Cissoko accompanied by Mark Sims-bass and Marcus L. Miller-percussion kit. Click here to hear tracks.
This 2001 Universe Soul Records release is the debut CD of BoujouBumBastick. This L.A. based trio featured Badialy Cissoko - kora, vocals, Mark Sims - bass, vocals, and Marcus L. Miller - drums, vocals. The music is a hybrid...A blend of traditional Sengalese music and song combined with Western drums and bass. The songs speak to the power and glory of God, the Creator.
*The tracks on this album will be uploaded to a flash drive and shipped to you. To ensure the highest quality, the digital tracks are 24 bit/44 Hz and NOT mp3 files. Your ears and system will appreciate the audible difference.