Concert For A Green World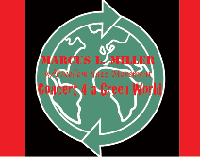 Concert For A Green World
Concert For A Green World is a live recording of the Freedom Jazz Movement ensemble. Lead by artist/percussionist Marcus L. Miller, this 2008 concert features some young lions of jazz. 2010 Universe Soul Records release. Click here to hear tracks.
Concert For A Green World
The Concert for a Green World was held in 2008 at St. Elmo Village in Los Angeles, CA. This concert featured the Marcus Miller Ensemble and was part of a day long festival that highlighted the impending Green revolution. The event was sponsored by a grant obtained from the Toyota foundation by Miller.
The musicians featured that day included Universe Soul Records artist Marcus L. Miller - drums, Kamasi Washington - tenor saxophone, Isaac Smith - trombone, Jumanne Smith - trumpet, Ardom Belton - bass, and Louahn Lowe - keyboards. All compositions written and composed by Marcus L. Miller.
*The tracks on this album will be uploaded to a flash drive and shipped to you. To ensure the highest quality, the digital tracks are 24 bit/44 Hz and NOT mp3 files. Your ears and system will appreciate the audible difference.