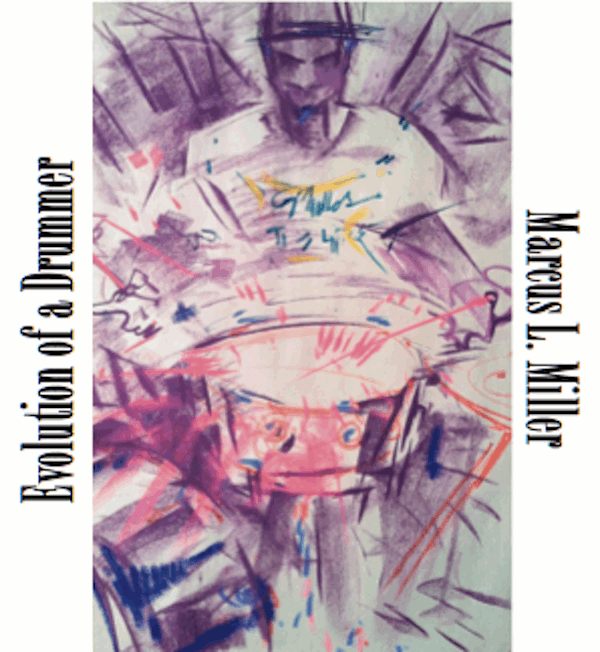 Evolution of a Drummer
Evolution of a Drummer is a 2014 Universe Soul Records release by artist/percussionist Marcus L. Miller. This album features Miller's poetry and spoken word as well as his musical compositions and performances. Click here to hear tracks.
Miller's most recent release, Evolution of a Drummer is a true showcase of Miller's musical artistry. Here, he shows his range as a multi-instrumentalist. All selections were written and composed by Universe Soul Records artist Marcus L. Miller.
Guest artists include Marcus L. Miller - drums, percussion, keyboards, vocals, bass programming, Bobby Bryant-alto saxophone, Jennifer Bowens- poetry/spoken word, and Eric Garcia-lead guitar, Mark Tyson-rhythm guitar.
*The tracks on this album will be uploaded to a flash drive and shipped to you. To ensure the highest quality, the digital tracks are 24 bit/44 Hz and NOT mp3 files. Your ears and system will appreciate the audible difference.