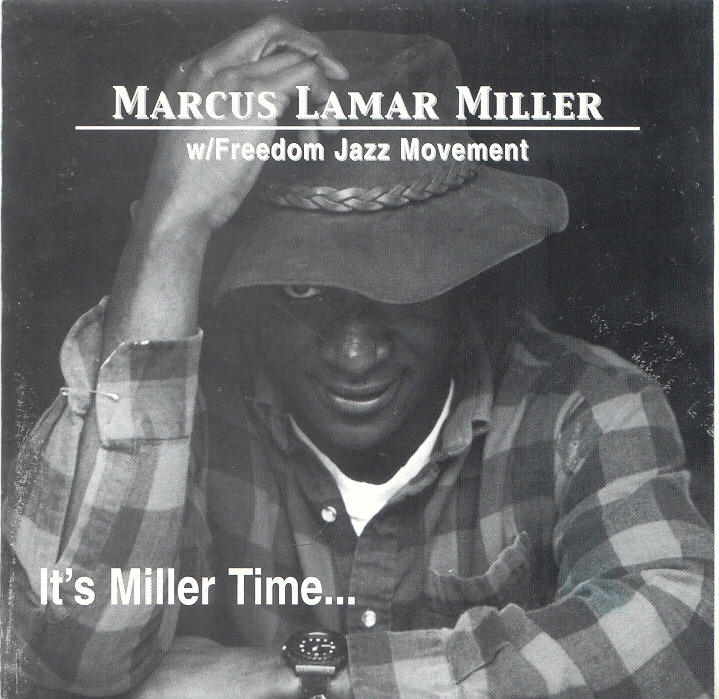 It's Miller Time
It's Miller Time is the 2003 Universe Soul Records release by artist/percussionist Marcus L. Miller. This is Miller's debut release as a singer-songwriter/composer. It features Miller's original compositions and spoken word by Jennifer Bowens. Also featured is alto saxophonist Bobby Bryant Jr. Click here to hear tracks.
It's Miller Time
This is the debut CD of Universe Soul Records artist Marcus L. Miller. Miller showcases his range of musical styles with compositions that are partly inspired by jazz, hip hop, spoken word, world beat, and gospel traditions. This is truly a mix of Miller's musical expressions. The album features Marcus L. Miller - drums, keyboards, vocals, Bobby Bryant -alto saxophone, Keith Langevin - bass, and poetry by Jennifer Bowens.
*The tracks on this album will be uploaded to a flash drive and shipped to you. To ensure the highest quality, the digital tracks are 24 bit/44 Hz and NOT mp3 files. Your ears and system will appreciate the audible difference.