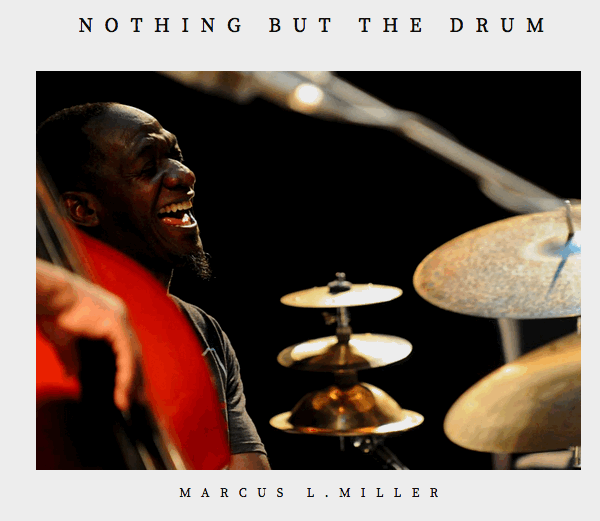 Nothing But The Drum
Nothing But The Drum is an album of solo drum performances by artist/percussionist Marcus L. Miller. The rhythms are performed by Miller on his one-of-a kind hybrid percussion kit. 2016 Universe Soul Records release. Click here to hear tracks.
Nothing But The Drum
This is an album that features Universe Soul Records artist Marcus L. Miller. Miller plays a unique, one-of-a-kind percussion kit that is showcased in this collection. The tracks reflect Miller's musical approach to drumming. Although a solo drummer, Miller is capable of expressing the rhythm, melody, and harmony through his kit.
*The tracks on this album will be uploaded to a flash drive and shipped to you. To ensure the highest quality, the digital tracks are 24 bit/44 Hz and NOT mp3 files. Your ears and system will appreciate the audible difference.