marcusmillerdrums...
The Workshop Experience
About The Program
MarcusMillerDrums...from around the world is a hands on interactive drum program that introduces participants to the history, role, function, and rhythms of drums throughout various cultures. Miller started the program in 1995 and has performed for thousands of audiences throughout North America.
Every year Miller facilitates workshops at libraries, museums, schools, churches, and art organizations. The program is designed for all ages. He has combined his love and passion for music with his knowledge and study of history to create a program that is both educational and entertaining.
Marcus' program has been presented by a host of organizations including Art Smart (San Francisco), St. Elmo Village (L.A.), Jack & Jill of America (L.A.), The Cub Scouts of America (L.A.), The Los Angeles Public Library system, the County of Los Angeles library system, Los Angeles County Museum of Art [LACMA], The Skirball Cultural Center (L.A.), The California African American Museum [CAAM] (L.A.), Museum of Latin American Art [MOLAA] (Long Beach), Global Arts To Go (NYC), Saddleback College (Mission Viejo), A Chance For Children Foundation (L.A.), the Lula Washington Dance Theatre (L.A.), The Watts Towers Art Center (L.A.), and William Grant Still Art Center (L.A.).
* For more specific information about programs for schools and private events, please click here.
Words of Praise
"He had us feeling as if we were drummers after only one day." -Julie Montgomery, Director Cowan Star program
"A playful and rhythmic blend of percussion." - Karen Satzman, Education Director - Los Angeles County Museum of Art
"Marcus is one of those rare creative beings. It is rare to that an artist of such quality can also share or teach his particular art form." - Roderick Sykes, Executive Director - St. Elmo Village
"I have never seen this type of communication between a teacher and students. In less than an hour, he was already making music with them." - Alfonso Mendoza, After school program Supervisor-Los Angeles Child Care and Development Center
"Marcus is phenomenal! Nobody wants to miss his class –teachers and students alike! Engaging and everyone is involved. Sets a standard for all to follow." -Dr. Denise Appell, Principal-F. D. R. elementary school Lawndale, CA
Drum circles for seniors
(Play 60... it's not just for kids!)
*To check Marcus' availability please contact Tamar Productions at tamarprod@gmail.com or call 310.493.2851.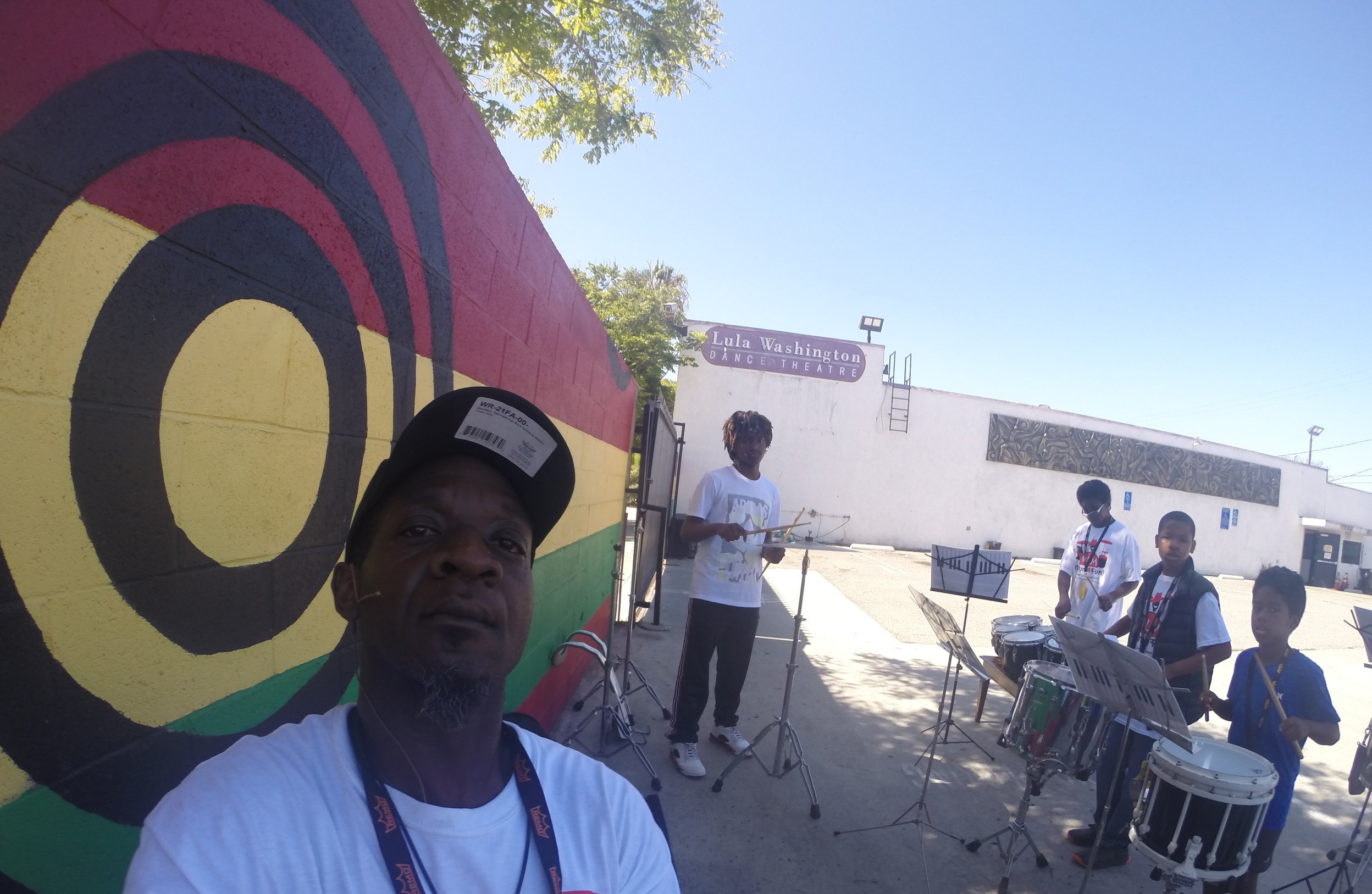 Facilitated by Marcus L. Miller